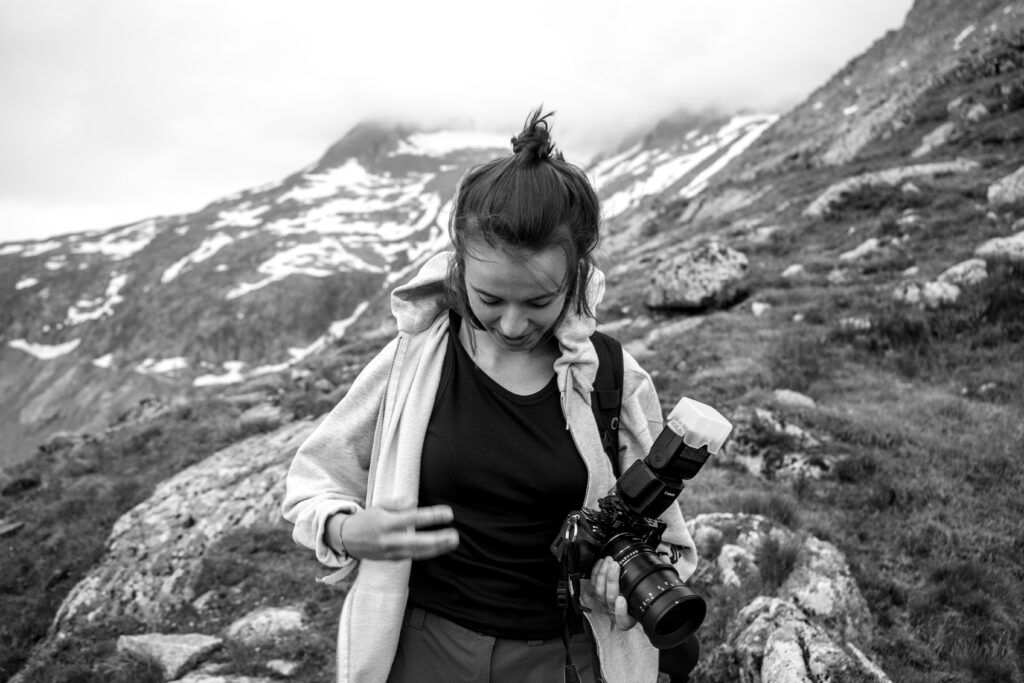 Giulia, born in '98.
In 2015 she lived in Iceland for 11 months.
After Iceland, she graduated and began to work:
still assistant of Cosimo Maffione,
TA at the masterclass organized by 'ICP New York' and CAMERA season 2018 and 2019 in Torino.
Resumed multitude concerts for the web-magazine Spettakolo.it.
Clients: Oasi Zegna, Generali Assicurazioni Vercelli, CNH, New Holland, FCA, FPT, Mokaor, Valle Agricola and more.
Founder of FrAIM  creative production.
Available for hire worldwide.
It's just a part of what she does: ask for full Curriculum by email.
info@giuliabertolazzi.com
FrAIM is a creative production based in Italy.
We mashed up the two words Frame and Aim to meet our customers expectations; this by making the best video to serve our client's purpose.
The logo consists of two frames: one digital and the other analog.
FrAIM stands halfway, exactly where these two frames meet.